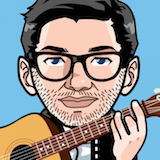 I'm a software engineer with a focus on Angular, Flutter, Progressive Web Apps and Node.
I spend most of my research on Front-end architectures, State Management and implementing high-quality libraries.
I'm the creator of NG Dynamic Forms and I regulary contribute to the open source community.
I frequently speak, train and write and I'm a lecturer at Ansbach University of Applied Sciences.
You'd like to get in touch? Follow me on GitHub or just drop a note.